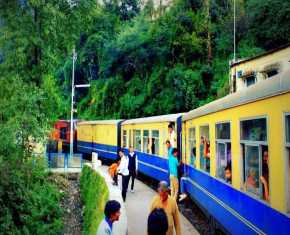 Updated On November 19, 2017
Kasauli is one of the best tourist destinations of India. It is situated in Himachal Pradesh and is enriched with pine and oak trees, sky touching mountains, Victorian mansions, etc. The picturesque landscapes astonish the eyes of tourists. Every year millions of tourists visit Kasauli from different countries of the world. One can find nature in its beautiful form in Kasauli. Different floral species found in this hill city make it an orchard of nature. Kasauli signifies the purest kind of natural beauty and is a must watch place, once in a lifetime. Many budget and luxury hotels have cropped up here and pamper their guests in the best possible way they can. They have got fine accommodation arrangements and also the food quality is mostly satisfactory.
Kasauli hotels provide personalized services to their customers. Some of the top rated hotels have their own recreational night clubs that provide their customers with a variety of activities. Hotels in Kasauli give you a stupendous picturesque beauty from the snow capped mountains to long stretches of Pine woods. Hotels in Kasauli are situated in the heart of beautiful valley. They have got well trained and pleasing staff. Motel offers really fine dinner arrangements. To know more about Kasauli, you can visit https://www.serenekasauli.com.