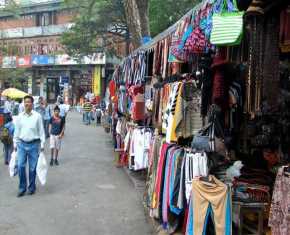 Updated On November 19, 2017
Not many people are aware of the serene and scenic beauties of northern India. Covered in snow and fog for more than half of the year the northern part of India has many beautiful places to explore which requires you a life time. One such beautiful state is Himachal Pradesh known for its hill stations. Himachal Pradesh itself has hundreds of tourist attractions to visit. Hill stations are beautiful places to visit and especially winters are best time to explore the beauty of hill stations. Most of the hill stations in India are developed by the British during their regime. North Indian hill stations have stunning mountain scenery and are the best places to escape from the busy city schedule. Himachal Pradesh has got many hill stations and is one of the best tourist attractions in India during both summers and winters. And one such place is Kasauli, a hill station situated at a height of 1,800 meters from sea level and is located in the Solan district of Himachal Pradesh.
Established as a cantonment in 1842 by the British, the village has become a tourist attraction in the recent past and has been attracting more and more tourists every year. Situated in the lap of Dhauladhar hills the town has a suitable climate for tourism throughout the year. However summer and winters are the best time to visit this hill station. Winter season opens doors for a more beautiful Kasauli with snowfall and beautiful landscapes. Kasauli can be reached by air, Bus and train.
The hill station still has the mark of British and the church here constructed in 1923 is one such example of British architecture. The Kasauli club which was constructed in 1880 was used by British and is now used by Indian army. Kasauli also has a Central Research Institute (CRI) which was started during the British rule and is currently working with World Health Organization (WHO) to develop vaccines for Polio, Measles and other vaccines. The hill stations also have other attractions like Monkey point and Sanawar. Monkey point gives a brilliant and elegant view of Sutlej River and Chandigarh plains. Sanawar has one of the oldest schools in the country, The Lawrence School which is more than a hundred years old. The Kasauli hill station is a must see tourist spot in North India and is quite unlike other hill stations like Shimla and kullu. It is peaceful place to escape to rejuvenate. The flora here is home for many herbal plants and the air here is good for health.