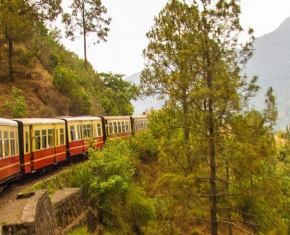 Updated On November 19, 2017
Kasauli is a small town in the state of Himachal Pradesh and was established by British Raj in the year 1842. This is one of the best tourist destinations in Northern Indian and is attracting thousands of tourists every year. One can find the climate to be moderate, where the temperature in winter is nearly 2 degrees and summer is 30 degrees. It is situated 1950 meters above sea level and is located in between of Chandigarh and Shimla. It is an amazing experience to watch the beautiful mountains covered with snow. There are a number of attractions and places of interest in Kasauli. One of the best destinations in Kasauli is the Kasauli club which was initially meant for English gentry. There are a number of websites that provide information on this most amazing and beautiful tourist destination in India. You can visit serenekasauli.com to know more about this travel destination.
Kasauli is also known for its cleanliness. A majority of the population in Kasauli are retired army people and old time residents. You can find a number of bungalows and cottages in Kasauli that remind you of the Indian heritage and culture. The highest point in Kasauli is the Hanuman Point, which is believed to be in the shape of foot of Lord Hanuman. You will be surely mesmerized to see its beautiful landscapes and tiny hills that grab the attention of tourists from all over the world. This is one of the demanding travel destinations in India. To meet the needs and requirements of tourists, a number of hotels, restaurants, resort and clubs have emerged that provide recreation facilities to the tourists. You can also find a decent meal in the restaurants of Kasauli, where you will be served with mouthwatering traditional and local cuisines.
Activities like trekking; mountain climbing, motor riding etc are very popular here and are ideal for adventurous travelers.  For people who love walking, there are a number of treks in Kasauli, where they can go for a nature walk in that pleasant climate. The best walk that one can have in Kasauli is from Sanawar to Mandudhar which is nearly 1.5kn long. You will surely be mesmerized by the beauty of the wooded areas, which gives you a scenic picture of the surrounding mountains and hills. If you are a bird lover, then Kasauli is an ideal place for you where you can watch a variety of birds in the forests of Kasauli. Plan your trip by checking out some of the packages offered by various website.